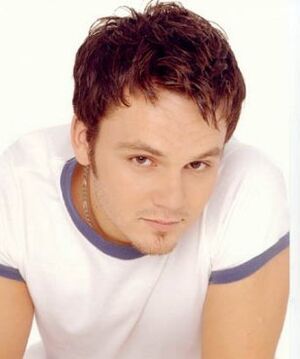 Name: Paul Gerald Cattermole
Nicknames:paul
Date of Birth: March 7 of  1977
Favourite Day of the Week: Monday
Birthplace: St. Albans, Hertfordshire
Western and Eastern: Pisces during the year of the Snake
Parents: Liz (Mother), Gerald (father)
Sibling: Colin and Martin (brothers) Treena
Height: 5 feet 9 inches
Paul is a musician with his friends and he been on for a good timing but then he is in S Club 7 and do amazing thing's with them for Tv show's singing that make's paul
so Talented great guy also very funny to. So paul was with them until he left the band an they were proclaim them S Club so paul went back to his older band Ska to be very more successful but he always have memories.  
Personal Life
Edit
Hannah Spearritt (2001-2006), (2015).
Ad blocker interference detected!
Wikia is a free-to-use site that makes money from advertising. We have a modified experience for viewers using ad blockers

Wikia is not accessible if you've made further modifications. Remove the custom ad blocker rule(s) and the page will load as expected.